It was not our intention to feature two films with more zeros than heroes, but that's exactly what happened.
Episode 6: Waiting To Exhale
"Those tits need to be sucked"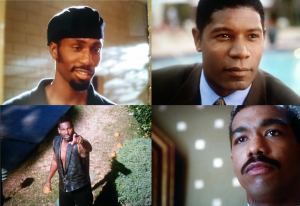 Totally Tasteful Tampon Rating:
Helen—4 tampons
Valerie—5 tampons
Memorable Matt Moment:
"I don't know what it's like to be a woman
but it seems to me to be about a man
who is too fat
or too rich
or too broke
or too married
or too drunk
or who throws fruit…"
              -excerpt from Matt's poem

---
Episode 7: Fifty Shades of Grey
"Fifty shades of fuck you"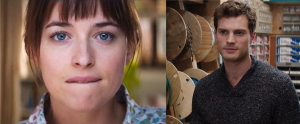 Totally Tasteful Tampon Rating:                            
Helen—2 tampons and a panty liner
Valerie—1 tampon
Kat—digital tampon (tampon w/out applicator)
Memorable Kat Moment:
"Is this somewhat the same phenomenon that we have with Trump, where he speaks at an eighth grade level and it works well for the masses…"
---
Kat Grier*
*not an asshole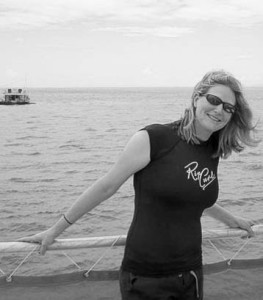 Kat Grier is a hopeless romantic and adrenaline junkie. Her career as a tax CPA is generally viewed as incongruent to those who know Kat's true liberal, punk rock nature—however her profession does position her well for an everyday challenging of the system. She is probably best known for overbooking her social life and never having a fully charged phone.
Kat began watching TV with her bestie Valerie in the fall of '98, a time when 8pm EST on Wednesday nights meant juggling two shows that she's not ashamed to admit to watching, Dawson's Creek and Beverly Hills 90210. Before streaming and DVR, commitment to appointment viewing meant recording one on VHS and watching the other in real time (with commercials!). It also meant Valerie requesting every Wednesday night off work and Kat skipping failing two college Calculus courses. Since then, Valerie has influenced almost all of her series binging (which has become a thing Kat does to get through her breakups life). Among her favorites are: How I Met Your Mother, Fringe, The Newsroom, Girls, Friday Night Lights, Orphan Black, and countless more.
Kat would have to say most of her favorite "chick flicks" are from the 1980s, a time before her sexual identity conflicted with today's archetypal heteronormative love stories of overwhelming proportions. Kat looks forward to those discussion between Valerie and Helen and plans to lend her voice to future conversations.